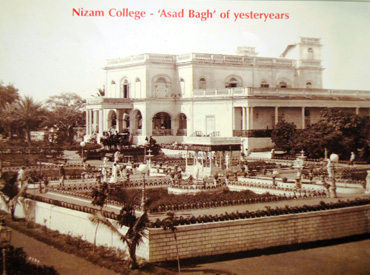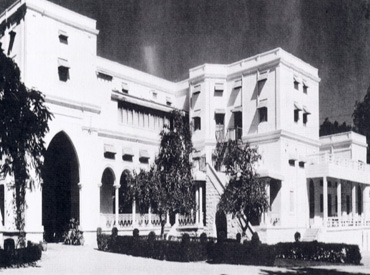 Origin And History
The Nizampur University College was originally the "Mirsarai" of Nawab Safdar Jung Musheer-ud-Daulah Fakhrul-ul-Mulk II the owner of the grand Errum Mnzil palace Fakhar ul mulk and Khan-i-Khanan II, who were the son's of Nawab Fakhar-ul-mulk I, a noble of Hyderabad.
The founder of the college and of several other educational institutions in the Hyderabad State, was Syed Hussain Bilgrami (Nawab Imad-ul- Mulk), who did pioneering work in the field of education as the Director of Education. He scouted and then appointed Dr. Aghorenath Chattopadhyay ( father of Sarojini Naidu, Nightingale of India) as the first Principal of the college. The present building, was a summer palace of Paigah Nawab Mulk Fakrul Bahadur, later he gifted the palace to the college administration.
This college is an autonomous, constituent college of Osmania University. It is located near Lal Bahadur Shastri Stadium in Hyderabad. Nizam College was originally a palace of Fakhrul-ul-mulk II, a noble of Hyderabad.