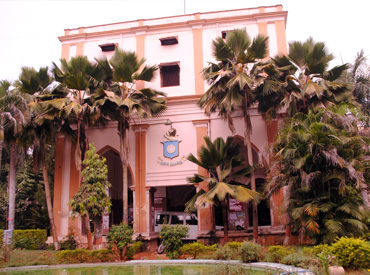 College Profile
Established in 1887 by the amalgamation of Hyderabad School and the Madarsa-i-Aliya, Nizam College is one of the oldest and most esteemed institutions of higher education in South India. It was affiliated to the University of Madras for 60 years after its inception, and was made a Constituent College of Osmania University on 19th February 1947.
Nizam College offers both undergraduate and postgraduate courses in the Faculties of Arts, Social Sciences, Commerce and Sciences in addition to professional courses such as MBA, MCA, M.Sc.(IS) and BCA. Several of our students are also pursuing doctoral and postdoctoral research. The college received the status of the College with Potential for Excellence both under the X Plan and the XI Plan period. The College is accredited by NAAC in March 2019 with 'B++' grade with a CGPA of 2.92.
The Placement Centre organises on-campus recruitments involving industries and MNC's like Wipro, Infosys, Cognizant, Satyam, Nipuna, GE, etc. totaling to more than 25 to 50 reputed companies visit the college every year. Students come from a wide range of social status and different regions which creates a healthy atmosphere and an ambience of a global community with rich cultural exchange. Nizam College is foremost in the preference of students from various Asian and African countries. Foreign students constitute 25% of the total strength of the college.